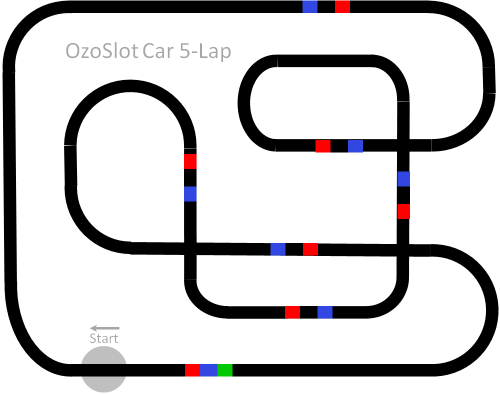 Charge your batteries and tune-up your motors!
The race is about to begin.

Click the above image to open a larger printable copy as a pdf file.
Print a copy of the attached OzoMap for each racer.

All racers to the starting line--ready, set, go!
The first OzoSlot car to complete the 5-lap race and come to a stop is the winner.